Upcoming Happy for no Reason workshop!
Happy For No Reason – Workshop InformationThe first follow up Happy for no Reason Workshop will be this coming Thursday, 14th March, 7pm till 8:30 pm at the Dovercourt and Harwich Hub.
We will be focusing on the first step to building your own happy home, laying the foundation. I will share practical tips and processes to help dial up your natural happiness state and develop habits that will put you back in the driving seat for how you feel and respond to others and life circumstances in more positive ways.
£10 including refreshments! Do get in touch if you have any questions! Hope to see you there!😃😃
Tags: appreciation, confidence, encourage, Happy, imagine, quality
---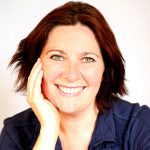 Beccy Miller
I'm Beccy and welcome to BeccyMiller.com. I have always been fascinated by Human Psychology. The reason I love coaching so much is that I can fully relate to what my clients are feeling in terms of feeling stuck, repeating poor quality choices in relationships, jobs or friends, feeling not good enough or loveable enough, fearing success as much as fearing failure, falling out with family etc. And all while on the surface appearing to be very confident, happy and positive.
---