Keeping the Holiday Spirit Alive!
It's September, already! And if you are one of the millions of people bemoaning the fact that summer is over and so is all the holiday fun, consider the advice offered yesterday on the Chris Evans Breakfast Show. According to research, September, is actually much more a beginning of a new year, complete with making resolutions, than January and I think he makes a very good point.
And why? September is the beginning of a new school year, so it feels more like a natural time to make a fresh start than I the aftermath of Christmas. This actually makes complete sense. Summer is the traditional time when most people take a well earned holiday or break and use that time to reflect over the past year before beginning a new term or new phase of work. If you are lucky enough to actually go away then a holiday affords us a true break from all the stress and pressure of everyday life and is when we try and cram in all the promised 'quality me time' that has been neglected for months into a few short days or weeks. It may also be a time when we take stock of where we are and what changes we want to make in our lives.
And this is exactly what I did. For a whole range of reasons, I began the summer feeling frazzled, unfocused and frustrated with certain friendships while not following through on any of the self -care practices I so regularly preach to others as essential for our emotional as well as physical health. Instead of choosing to focus on one thing at a time, I scattered long lists, notes and to do lists for each area of my life in my study, creating a backdrop that Jackson Pollock would have been proud of.
Far from feeling focused, I was feeling woefully inadequate, not to mention emotionally and physically drained coupled with the stress of seeing the health of my beloved Labrador deteriorating and the guilt of feeling I was losing precious time with him.
So, I took a holiday. I didn't go away anywhere but instead, I gave myself permission to simply stop. Stop worrying, stop running around, stop obsessing about my endless to do lists and stop trying to be there for everyone else except myself. Now, I'm not saying I kept this up for the entire summer, the guilt monkey jumped up and down a fair amount and I also didn't become a recluse and totally neglect my nearest and dearest. I just chose not to neglect myself for once and to actually take the time out to figure out what exactly was motivating me to run around the way I did and to reflect on what was really important to me
So I did absolutely nothing. Well, that's not strictly true as I did a lot of things, mostly involving hanging out with the pooch who was delighted to have so much more of my focused time and attention, spending hours at the beach or going on outings. What I mean is I gave myself permission to only spend time doing what I genuinely wanted to do and not what I felt I should do and what a revelation that was!
By considering more carefully what I actively chose to do I found myself naturally spending time on projects I had long been promising to do such as studying Reiki and EFT, spending time with friends I hadn't connected with in a long while and spending less time with others. The rest of the time I read, made plans, overhauled my long term goals, took better care of my physical health and needs and actively sought out time to just be, not do, just be.
Now I know this is completely unsustainable in the real world but actually, is it? Chris Evans continued to say that the research he was referring to also advised that we keep some elements of the holiday feeling alive in our day to day life. What I learnt was that the very things I often didn't find time for are the very things that enable me to have the energy and even the enthusiasm to do more of just with a different focus.
I will be expanding on this in the coming weeks but for now, I urge you to embrace this new year and whatever plans you have made over the summer and to keep some daily time to still give yourself a sense of holiday freedom, we just won't tell anyone!
---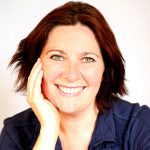 Beccy Miller
I'm Beccy and welcome to BeccyMiller.com. I have always been fascinated by Human Psychology. The reason I love coaching so much is that I can fully relate to what my clients are feeling in terms of feeling stuck, repeating poor quality choices in relationships, jobs or friends, feeling not good enough or loveable enough, fearing success as much as fearing failure, falling out with family etc. And all while on the surface appearing to be very confident, happy and positive.
---